Welcome to Breiz
We are committed to stay ahead in a competitive market, where the need to meet the ever-increasing demands for bandwidth, space and power, results in our ability to work alongside our clients and suppliers to ensure that we maintain the strong ratio of result to input.
Broad Industry Experience
Breiz Technologies Ltd is an established company specialising in the provision of cost-effective voice, data and video connectivity solutions for OEMs, Installers and System Integrators.
Whether you need a single component, a supply contract or are building complex solutions, we are dedicated to meeting your requirements and providing all necessary support.
Our friendly and resourceful team maintains an accessible, supportive environment ensuring that we deliver an efficient and flexible service across Europe from UK or EU based centres.
Learn More
We Consult
Our consultative approach is always led by our customers, you make your own decisions in your own time.
We are here to provide research and solutions to fulfil your objectives.
Contact Us
We support
Simplification is our mantra.
Through the development of long term relationships we work with you to safeguard your data centre choices and put the right solutions in place.
Contact Us
We Build
Good communication is essential across all build projects. This forms the foundation of maintaining the right balance between client, host, partners and suppliers with the ultimate goal of delivering success on time and in budget.
Contact Us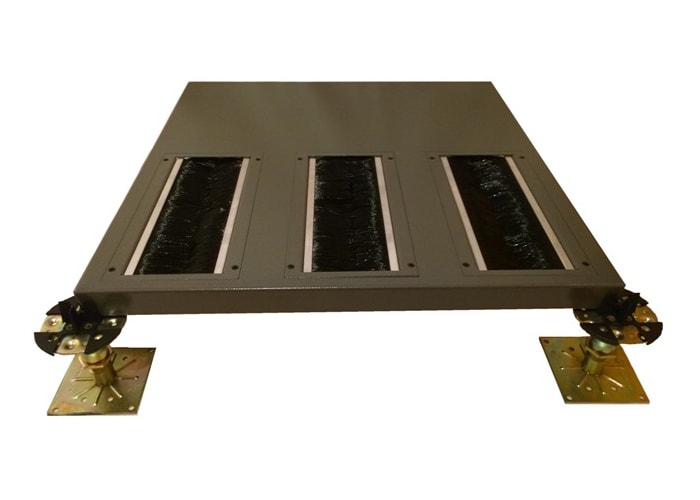 Techtile (Access Plinth)
TechTile is constructed from steel and specified for heavy grade raised floor loading. Its innovative design provides an easily installed rack cable access system that will fully maintain the safety standards of your structural raised floor. TechTile offers a complete range of optional, and interchangeable, blanking plates and brush strips to assist you with your air flow control. We believe it is the first truly flexible approach to cable access requirements and all possible without the use of power tools or need for cutting.
Learn More
What Our Clients Say
"Breiz makes our job easier and we can rely on them. We have become used to taking up their advice and like their solutions"
"We call upon Breiz all the time; they understand us and make our life simple. Their input into designed solutions has been invaluable, their installation work has been on time and on budget and their handling service saves us time and effort."
"We like it that Breiz sees solutions to problems before the problems arise. They are a fixture in our planning strategy."
A Selection of Our Clients
We are delighted to be working in partnership with some of the leading branding in the Global communications sector.